What is an abroad travel insurance?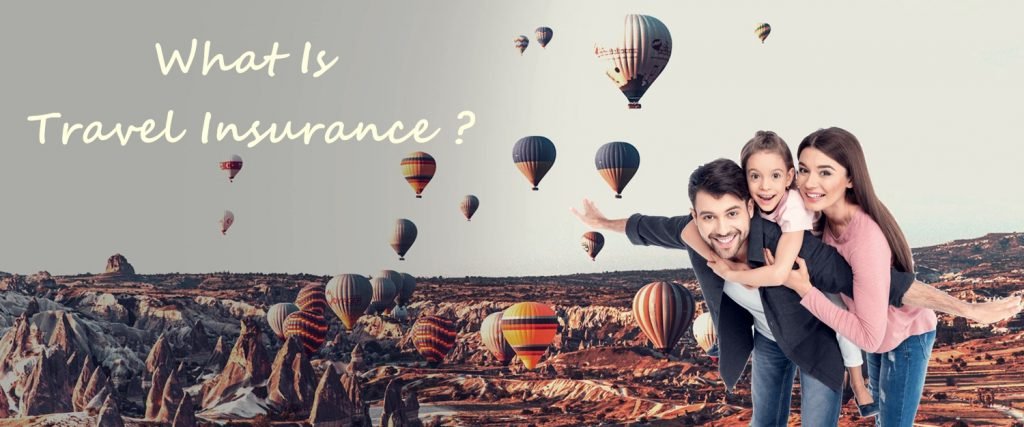 Abroad tours are planned travels which provide knowing new places, enhancing business relationships and having some fun time. Being in a different country, could be an exciting experiment as it can dispirit you with unexpected situations. It is very difficult and demanding that dealing with possıble health problems and accidents while your trip in a different country. However, while your trip preparation you can easily insure and secure your trip with an abroad travel insurance. With the security it ensures,travel insurance provides you a peaceful and comfortable trip.
What is an abroad travel insurance?
Abroad travel insurance is a special insurance type when you travel out of your country. It is a guarantee that secures you from some possible accidents, illness and loss of personal properties like a valise.
When going for a vacation, the last thing you want is unpleasant memories. However, you can face with unwanted situations as a result of some mishaps. It is always better to be cautious for unexpected cases. All countries have their own type health system and for the possible health problems, the travel insurance would secure us financially and helps us to get cure in best ways.
How to calculate the duration of abroad travel insurance?
Overseas travel insurance can be done in different durations to cover up your trip.The coverage period of your insurance should be more than or as long as you stay in abroad.There is no obligation such as your insurance should cover just trip duration planned. If you frequently go out of your country or there is another journey you planned,you can take out a longer term insurance.
The guarantees you gained by overseas travel insurance, will start with the time when you get in customs of the country that you planned trip to. With your returning to your motherland as you pass the customs of you main country, your insurance comes to end. If your policy term is long enough for another trip, as you enter and get out of your motherland you would be covered in terms of insurance guarantee once again.
Is it a compulsory to take out travel insurance while you are going to abroad?
When you want go out of your country, abroad travel insurance is also frequently included among the documents thus requested from you for the visa application you make. For example, the countries at boundaries of Schengen, America and Canada request visa application that includes travel insurance. Also before taking out insurance, you can get clear information from the consulate of the country which you will go to.
Insurance costs diverse according to duration time of travel and services included. You should make sure that insurance that you are taking out, is appropriate for the conditions and needs of the place which you are going to.
The travel insurance can be unnecessary for the countries thus which doesn't request visa application. However, it should not be forgotten that travel insurance is more than a document to be used for visa. It is still important to have a travel insurance while even you are travelling Balkan or visa-exempt countries. The health standards of the country you go, can be below your expectations. In this situation the insurance provides you best circumstances for the country you are in. The health systems of countries are quite different, and in some countries the costs of outsourced health care can be very high.In such cases, your insurance keeps you safe.
What does abroad travel insurance cover?
When taking out a travel insurance offer for abroad, it is important to look carefully for exactly what it covers.Travel insurance gives us information and guidance about what we can do in the country you are. Additionally, if the health problem we are experiencing requires us to be treated, the insurance provides the necessary financial guarantee for outpatient and inpatient treatment.
If the treatment can't be carried out at your location for other reasons, the insurance helps you also in this regard. Your guarantee also covers the transportation situation that you will perform for medical reasons. The transporting situations have an importance to provide best treatment at the country you are staying.
While you're abroad travel, having an unexpected toothache can make your day worse. The travel insurance contains treatment of emergency situations such as toothache. The tooth health services is one of most costing service in diverse countries. Especially the urgent dental guarantee gives you an important advantage in such cases.
Besides all these, with the additional guarantees that you chose, you can protect yourself and the people you love. For example, transportation and accommodation prices of your companion, delivery costs of required cures, delivering the messages under urgent circumstances, provide you more safe and comfortable journey.
Besides your health needs, the insurance has additional coverage to recompense special situations such as loss or damage of your baggage. In such cases, it helps you to find and deliver your lost baggage.In addition, if you have to cancel your trip due to an unexpected reason, you can guarantee your travel expenses with additional coverage.
BMD